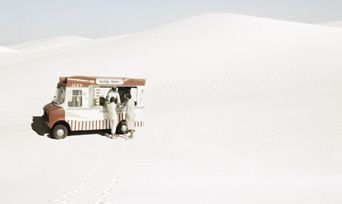 Dirk Molsen Productions provides custom designed photographic production services for Southern Africa.
From your accommodation requirements to specialized photographic equipment, we make it our business to accommodate you throughout the duration of your shoot. Our services are not just about providing a top quality service all day, everyday, but always includes conscientiously planning ahead, and having fun. With clients coming back to us time and time again, we have founded many lasting relationships over the years making lots of friends along the way.
Services
The right equipment at reasonable prices and at the time that you need it, is difficult to come by when in another country - as we are sure you'll agree. Our clients often depend on us to locate, hire and provide equipment for them prior to their arrival and during their photo shoots.
We have at our disposal a vast array of props and equipment readily available for hire. So if you have an unusual request - try us - you might just be pleasantly surprised.